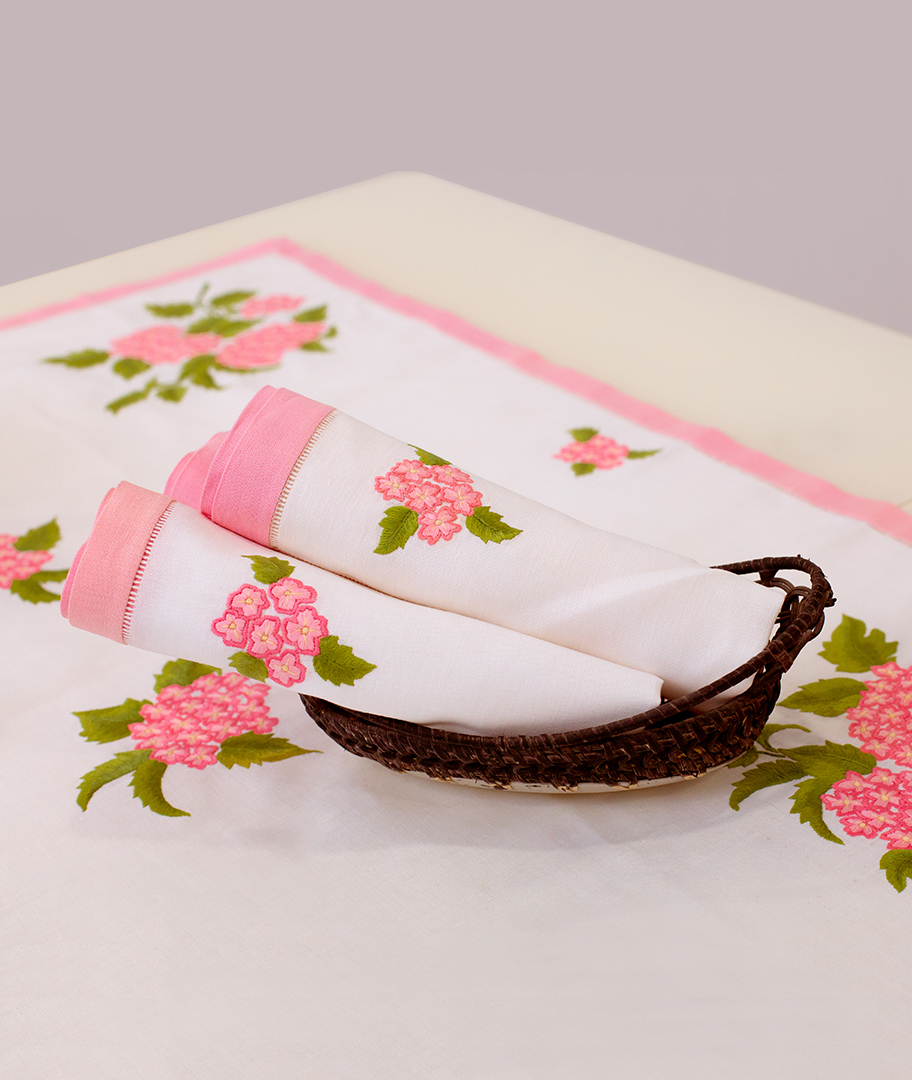 Embroidery
Hand-embroidered products have always been Artexport's main export products since the early years Established, we always update new models to catch up with the world's trends year by year to suit each stage of the market in terms of color as well as design.
Our main export products include:
Duvet covers, sheets and pillows

Tablecloths, napkins, cup holders, and other linens.
The materials for our production are very rich, from medium to high-grade fabrics such as percale cotton, pure cotton, pure linen, voile, satin cotton…, most of these fabrics are imported from countries such as Thailand, China, Lithuania, Italy.
Besides, the embroidery thread material is also diverse to suit each type of fabric such as regular cotton thread, French DMC Pearl cotton thread, glitter thread. All products are meticulously cared for at every stage, from the preparation of raw materials to each stitch. Therefore, we have overcome the strictest requirements of the market and have conquered many difficult markets such as Japan, UK, USA, Hong Kong, Italy, Taiwan, Korea.